Are we able to stop fracking and other threats to the environment from coming into our communities?  Are we able to protect local farming from sewage sludge or factory farming?  Are we able to protect workers and local economies from multi-national corporations?
Communities across the country are finding that the answer to these questions is "no."  And if we can't determine what happens in our communities, they're asking whether we even live in a true democracy.
 It's not enough to have the right to vote.
CELDF is partnering with grassroots and statewide groups to confront the many barriers that are being erected by corporations and government to restrict our democratic rights, and our ability to protect people, workers, communities and the environment.  

We've learned that in a democracy, it's not enough to have the right to vote when corporations and government are able to influence not only how we vote, and determine what and who we vote for, but even whether we can vote.
As we organize for community, environmental, and economic rights, we are having to confront the fact that we will be unable to achieve our goals if we are denied our basic democratic rights.  Today, therefore, CELDF's work is not only aimed at expanding and securing rights of communities, workers, and nature, but increasingly focused on securing our basic democratic rights.
CORPORATIONS AND GOVERNMENT RESTRICT OUR DEMOCRATIC RIGHTS
 Every day in the United States, corporations use the law and government to increase their profits and advance their interests.  This includes engaging in the lawmaking process.  Corporate lobbyists draft and have passed state and federal laws that authorize fracking, GMOs, pipelines, low wages, and a wide range of other practices.  Not only are these projects carried out against the will of the people – they are inherently unsustainable for workers, communities, local economies, and nature.
Thus, corporations are able to draft laws and propose them to lawmakers for consideration and passage to regulate their own industry.  This is a direct usurpation of the democratic rights of "we the people."  We are largely left out of any real decision-making processes taking place in our state capitols or the hallowed halls of Congress.
However, it's not just in the state and federal lawmaking arena that corporations, working closely with government and elected officials, are overriding (and undermining) our democratic processes.  We are experiencing it routinely as industry and government work in states across the country to block citizen-sponsored initiatives from being voted on by "we the people."  We see it at work in state legislatures and Congress, with bills being introduced and passed that prevent communities from making decisions about their local economy or local environment.  As well, the massive spending by corporations in our electoral processes makes the voices of the people impossible to be heard.
Thus CELDF is working to:
Protect the citizen initiative: Corporations and our own governments are blocking community members and grassroots groups from introducing and voting on citizen-sponsored initiatives; CELDF is fighting to protect the initiative.
Stop government preemption: State and federal government are preempting local democratic decision-making on environmental, social, economic, and other matters; CELDF is organizing to secure the right of local, community self-government, such that communities can broaden rights and protections without interference by state and federal government.
End corporate money in politics: The tidal wave of corporate funds is drowning out the voice of the people; CELDF is working to protect our right to vote without corporate influence by addressing the root causes why corporations have more "rights" in our electoral process than the people themselves.
CELDF is working in each of these areas – partnering with communities, grassroots organizations, unions, neighborhood councils, municipal governments, and our Community Rights Networks – to advance rights and counter efforts to interfere and block our democratic rights.
Defending the Right to "Direct Democracy" – Protecting the Citizen Initiative
In 1898, South Dakota became the first state in the nation to codify the citizen initiative process in its state constitution, recognizing the authority of the people of the state to amend the constitution directly.  This came amid growing frustration and resistance building across the country in response to corporate power.  Of particular concern was the power of the railroad corporations and the politicians they controlled.  Instituting the initiative power in South Dakota was "seen by both voters and legislators as a way to reform democracy by making it more responsive to the people."
Today nearly half of the states in the United States have some form of the citizen initiative process.
The citizen initiative is a process by which people can draft a law and place it on the ballot for a vote of the people.  It is often described as a form of "direct democracy" whereby "we the people" are able to propose and directly enact a law without the involvement of our elected officials.  (The initiative is often used when our elected representatives either will not or cannot make the changes the people believe are necessary.)
In some states, initiatives can be proposed at the local and state level to establish new laws and amend existing laws.  In states such as Colorado and Oregon, the initiative may also be used to amend the state constitution.
The initiative has been exercised over the past century to expand democratic and civil rights – such as the right to vote for women.
Today, CELDF is working with communities and groups, along with our state Community Rights Networks, to protect and advance community, social, economic, and environmental rights.  Often this occurs with people coming together to advance a citizen initiative in their community or state.
Corporations and Government Pushback Against Democratic Rights
As our work grows, an increasing number of communities and groups are advancing rights via the initiative process.  As more and more people exercise their democratic rights, there is increasing pushback from corporations and our own government. 
For instance, in Oregon, agribusiness interests have repeatedly sought to block local initiatives that would ban GMOs.  In Colorado, the oil and gas industry has twice filed pre-qualification challenges to block an initiative to amend the state constitution.  The amendment would recognize Community Rights and the Rights of Nature, including the right of communities to say "no" to harmful activities such as fracking.  In March 2016, the Colorado Supreme Court ruled for a second time that the industry challenges were without merit.
In Spokane, WA, our local partner group, Envision Spokane, qualified their Community Bill of Rights for the ballot. The City Council then voted to place the initiative on the ballot.  Despite this, business joined with elected officials to sue Envision Spokane to keep the measure from a vote of the people.
In their legal challenge, corporate and government interests argued that the people of the community didn't have the authority to protect their neighborhoods, the Spokane River, or workers.  In early 2016, the Washington Supreme Court agreed, ruling that the interests of corporations outweigh the democratic authority of the people of Spokane to vote on the measure, permanently blocking the initiative from reaching the ballot.  It was a massive restriction of democratic rights by the state.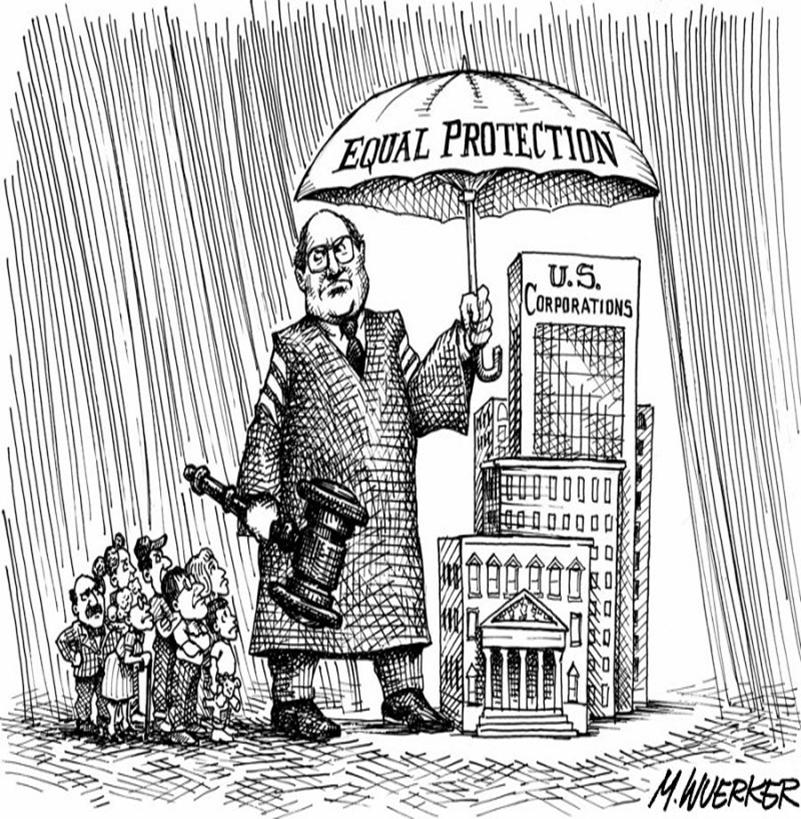 Further, in states across the country, we've seen our own elected officials and county election boards actively work to keep people in their communities and states from exercising their democratic right to the initiative.
For example, in 2015, Ohio Secretary of State John Husted sued community groups to keep their initiatives from the ballot.  CELDF's legal team defended the right of the people to the initiative, with the Ohio Supreme Court ruling that the Secretary of State did not have the authority to block "we the people" from the initiative.
In Spokane, also in 2015, Mayor David Condon went to court to keep the Worker Bill of Rights initiative from the ballot.  CELDF's legal team successfully argued in court that the mayor did not have the authority to stop the measure from moving forward.
CELDF's legal team is working in Colorado, Oregon, Washington, Ohio, Pennsylvania, and other states to defend the right to direct democracy via the initiative.  This includes providing legal counsel for our local and state partners.  With our support, they are taking on corporate and government efforts to restrict our democratic rights by blocking citizen-sponsored initiatives from reaching the ballot for a vote of the people.  

WHAT CAN YOU DO?

CELDF has been at the forefront of democratic rights, helping community members, local groups, and municipal officials establish the right to local, community self-government, to protect their cities and towns and advance economic and environmental sustainability.  CELDF provides grassroots organizing, legal counsel, and education to communities affected by state preemption and corporate influence in our elections through programs like our Democracy School, state-based Community Rights Workshops, and grassroots organizing.
CELDF IS PIONEERING COMMUNITY RIGHTS

Nearly 200 communities across the U.S. have adopted CELDF-drafted laws establishing Community Rights, including democratic rights.  From Pittsburgh, PA, to Barrington, NH; from Athens, OH, to Lafayette, CO – communities are revoking their consent to be governed by the corporate state, and are forging their way to create the communities they want for themselves and their families.
 TAKE ACTION. STAND UP TO THE CORPORATE STATE

If you or your community is being blocked from asserting your democratic rights, contact CELDF and learn how to take action. You and your community have rights, and CELDF is here to help you fight for them.
Box of Allowable Activism (what blocks our democratic rights)
Community Bill of Rights Elections Ordinance*
*Please contact CELDF for our most recent elections ordinance at info@celdf.org
Banner photo from Flickr Creative Commons, Alberto Cruz
Fight for a more democratic tomorrow, today.
Our democracy has been usurped by corporations. Please give today to help CELDF return the democratic process to the people. CELDF uses every dollar of your donation to fight for rights.